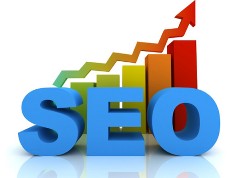 When you're a small business, there's a lot you need to do to get yourself on customers' radar and make people interested in what you have to offer. Since today's society is so connected, using technology and the Internet is often a smart and cost-effective method.
Most businesses today know that they need a website in order to generate traffic, but a website will not get you anywhere without strong search engine optimization, or SEO. Check out the following SEO tips for small businesses to help people find your site.
1. Learn the basics.
The first thing you should do is to learn the basics. This involves learning what keywords are and how to use them. Keywords are the words that people use to find websites with information they need. These keywords are then used to provide web links on search engines like Google. So, for example, if someone was looking for blue gym shoes in Chicago, they may type "blue gym shoes in Chicago" in the search field. Websites that have "blue gym shoes in Chicago" on their website will then appear on the results page.
In order to generate traffic, you need to make sure that the content you're dishing out on the web has keywords that are relevant to your business.
2. Choose the right keywords.
In order to make sure you're using the right keywords, you need to do some keyword research. Tools like
Google Adwords
can help you learn which keywords are popular and right for your business. Make sure you use these tools to come up with a list of keywords, and then make sure you're applying these keywords throughout your site.
3. Get on other sites.
The more you can get your name in front of people, the more successful you will be. One good way to boost SEO is to get your company name on other sites. For example, sign up for your local chamber of commerce and give them your URL. Most of these places will link your company name to your site, and this can improve SEO. You should also sign your business up for other yellow pages or community sites that can help put your company name and URL out there.
4. Remember it's not instantaneous.
The biggest thing to remember with SEO is that you will not see results overnight. It takes time for search engines to find your keywords and appropriately rank them, so don't expect to land on the first page of Google within a day. Instead, as long as you're consistent and adding the right keywords, you'll find success.
5. Let professionals help.
If you are struggling with keywords or simply don't have the time to do it alone, let the professionals help. There are plenty of companies out there who can improve your SEO for you. According to PixelChefs.com, and web design and SEO out of Orlando, Florida "The first step that is taken when a customer inquiry is received is that the potential customer is sent a website planner. This planner consists of a series of questions that gather all of the required information for the project together for review."
SEO doesn't need to be something you shy away from. The real professional in this industry want to make sure they are listening and engaged with you, just like any professional, to make sure you two are on the same page before signing any contract.